Education

is our passport to the future, for tomorrow belongs to the people who prepare for it today.
Take your first step towards success by dropping in a few of your details here
More than
100,000 people

trust us.
Courses @ Smt. K.L. Tiwari Degree College of Commerce & Science,
FOLLOW US FOR JOIN OUR COURSES
The intent was to create a quintessential educational hub offering multiple courses in various disciplines at one place, thus reducing hurdles for students on the path of seeking knowledge. The years of higher education are critical towards building a career. Students must have access to an institution that not only follows a curriculum but also trains, guides and creates professionals out of them. This is exactly what SLRTDC strives to provide the students with
BACHELOR OF COMMERCE
The Bachelor of Commerce program is designed to provide students with a wide range of managerial skills, while building competence in a particular area of business.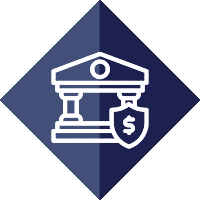 BACHELOR OF MANAGEMENT STUDIES
Bachelor of Management Studies (BMS) is a three-year undergraduate program that offers advanced studies in the field of management that are necessary to run...
BACHELOR OF COMMERCE IN ACCOUNTING & FINANCE
The objective of introducing this course was to enable self-employment and provide organizations with skilled professionals in the field of Accounting & Finance. A blend..
Why Choose Smt. K.L. Tiwari Degree College of Commerce & Science
The establishment of Shree L. R. Tiwari Degree College was the realization of a dream of selflessness. An initiative of Rahul Education, the Institution aims to make young India well-educated and confident. By means of creating easy access to higher education, the College strives for all-round development while ensuring a transition from studenthood to professionals ready to take on the world.

WIDE RANGE OF COURSES OFFERED
The college offers traditional besides professional courses from disciplines of Arts, Science and Commerce. The availability of a variety of courses ensures that students do not have to compromise at the very first step towards their desired career.

MODEL OF TRANSPARENCY
The College ensures transparency at all levels, starting from the admission process to evaluation and placements, upholding an access to complete information to every student and parent.
HIGHLY-QUALIFIED STAFF MEMBERS
A very extensive and stringent recruitment process is followed. Based on multiple rounds conducted by the HR, subject-matter experts/HOD and the Management, we ensure hiring people of merit and ability.